Introduction: The Sweet Investment of Smallcakes
Embarking on a journey with Smallcakes isn't just about indulging in sweetness—it's a strategic business decision. With an initial Smallcakes franchise cost of $50,000, you're not just buying into a brand but investing in a proven business model. This article will guide you through both the financial and marketing aspects of running a successful Smallcakes franchise.
Breaking Down the Smallcakes Franchise Cost
Before we explore the marketing strategies, it's crucial to understand the financial commitment involved in starting a Smallcakes franchise. The franchise journey begins with an initial investment that includes a $50,000 brand licensing fee, which is relatively low compared to many other franchise opportunities. Let's delve into what this investment entails and the ongoing costs you can expect.
Low Start-up Capital
Brand Licensing Fee: The journey starts with a $50,000 brand licensing fee. This fee is a gateway to aligning with the Smallcakes brand.
Royalty Fee: A low 4% royalty fee is another financial aspect, which is modest in the franchise world, allowing for greater profit retention.
Your Store, Your Way
Design and Menu Flexibility: Franchisees enjoy considerable flexibility in store design, menu offerings, and day-to-day operations, allowing each Smallcakes store to have its unique flair.
Customization: This flexibility ensures that you can tailor your store to best fit your local market and personal business style.
Supplier Resources
Cost-Effective Supplies: Gain access to preferable pricing from industry-leading suppliers, a crucial factor in maintaining high-profit margins.
Quality Assurance: These relationships ensure not only cost savings but also consistent quality in your ingredients and supplies.
Training & Support
Dedicated Assistance: Although Smallcakes does not provide ongoing support or marketing for its licensees, a dedicated team is available initially to assist in providing the resources and materials necessary to become a successful small business owner.
Foundation for Success: This initial support is designed to set you up with a strong foundation for your business journey.
Marketing Resources
Branding Tools: Franchisees have easy access to a variety of branded logos and marketing materials, simplifying the process of establishing a strong brand presence.
Discounted Fees: Notably, discounted branding fees are available for military personnel, first responders, and teachers, acknowledging their service and contribution.
Initial Investment and Ongoing Fees
According to Alnisa Cooper, a franchise owner of smallcakesannapolis.com, the financial landscape of starting a Smallcakes franchise includes several key components:
Equipment Costs: Building a small bakery involves equipment fees that can range from $50,000 to $150,000.
Initial Ingredients: The cost for store-opening ingredients ranges from $2,000 to $5,000.
Store Buildout and Design: Depending on the store size and the professionals employed, buildout and design costs can vary between $100,000 and $200,000.
Self-Sufficiency: It's important to note that Smallcakes does not provide ongoing support or marketing for its licensees, emphasizing the importance of self-sufficiency in these areas.
Crafting a Unique Brand Identity
In a market filled with confectioneries, your Smallcakes franchise needs to stand out. Here, we'll explore how a strong brand identity can be a game-changer.
Creating a Memorable Logo and Design
Your logo and design are the first impressions. Ensure they embody the essence of Smallcakes – whether it's fun, elegance, or quirkiness.
Building a Consistent Brand Voice
Your brand voice should resonate with your target audience, young professionals or families. Consistency across all platforms is key.
Leveraging Social Media for Sweet Success
Social media is a powerful tool for promoting your franchise. Let's delve into how platforms like Instagram and Facebook can be used effectively.
Utilizing Instagram Stories and Highlights
Showcase your products, share behind-the-scenes content, and engage with your audience through these dynamic features.
Engaging with Facebook Communities
Participate in local groups, share your products, and connect with potential customers meaningfully.
Email Marketing: A Recipe for Customer Loyalty
Email marketing remains a potent tool for retaining customers and keeping them engaged with your brand.
Crafting Engaging Newsletters
Share updates about new flavors, promotions, and events through well-crafted newsletters.
Email Campaigns for Promotions
Announce new product launches and events to keep your customers excited and returning.
SEO: The Secret Ingredient for Online Visibility
SEO is crucial for making your franchise visible online. Here's how to optimize your web presence.
Keyword Research and Implementation
Incorporate relevant keywords like "small cakes franchise cost" into your website content, enhancing your visibility to potential investors.
Creating SEO-Optimized Content
Develop blog posts and product descriptions that are not only engaging but also SEO-friendly.
Hosting and Participating in Community Events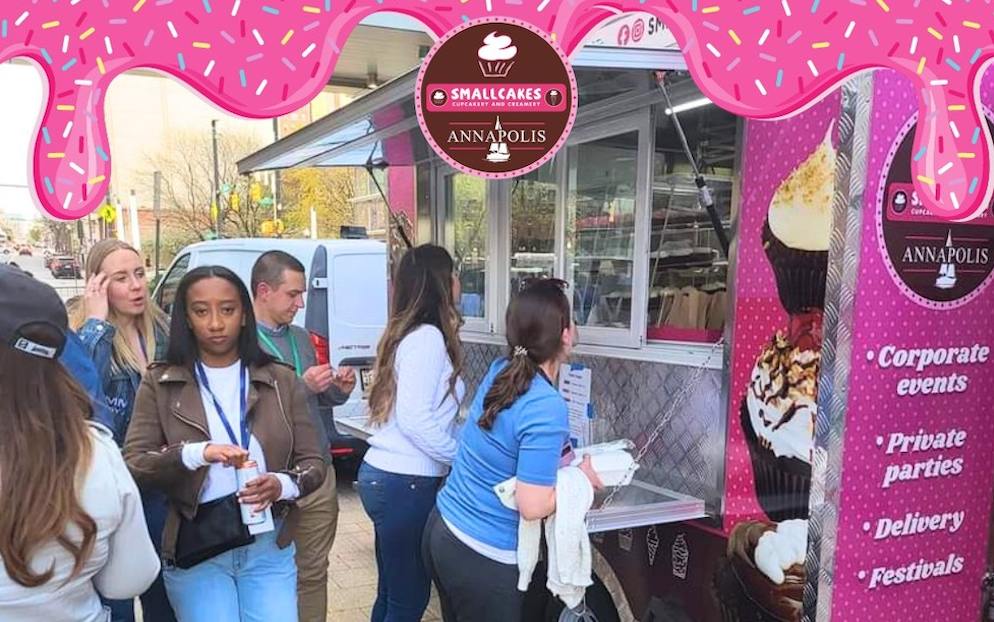 Events are a fantastic way to showcase your products and engage with the community.
Organizing Cupcake Tasting Events
Use these events to introduce new flavors and gather feedback from customers.
Participating in Local Food Festivals
Expand your reach and connect with a broader audience through local food festivals.
Customer Loyalty Programs: Sweetening the Deal
Implement loyalty programs to encourage repeat business and turn occasional buyers into loyal patrons.
Implementing Reward Systems
Introduce a point-based system offering free cupcakes or discounts as rewards.
Exclusive Offers for Loyal Customers
Provide special treatment to your loyal customers with exclusive offers and early access to new products.
Conclusion: A Balanced Blend of Cost Management and Marketing
Owning a Smallcakes franchise is a journey that combines astute financial planning with innovative marketing strategies. Understanding the initial and ongoing costs, coupled with effective marketing, is key to the success of your franchise. Remember, consistency, creativity, and engagement are paramount in this sweet endeavor.
---
Please follow and like us:
I am a certified SEO specialist, part-time blogger, and savvy WordPress developer. With knowledge in Python and React JS, I blend my love for coding with my enthusiasm for custom PC building, fishing, and my passion for film and music. My goal is to simplyfy SEO by sharing insights and tips through each article I write.